Beat the Winter Skin Care Blues With These Ultra-Hydrating Products
Beat the Winter Skin Care Blues With These Ultra-Hydrating Products
January 17, 2018
Here's the cold, hard truth: Every year like clockwork, our lips are cracked to oblivion and our skin is practically begging for moisturizer. And by the time we remember just how badly harsh winter weather wrecks our skin, it's already too late.
Once the temperature drops, humidity decreases and the skin is vulnerable to drying out. All that indoor heating doesn't help with the lack of moisture in the air. The result (if you forgo a winter skin care revamp) could be an increase in breakouts, irritation or even more severe skin damage.
But this year, we've committed to stocking our skin care arsenal with ultra-hydrating products that will act as a first line of defense against the elements. These items have notable moisturizing properties to keep your skin up to snuff. So if you're already planning a haul for snow boots, scarves and gloves, throw these items into your shopping cart as well. That way, you'll be prepared when the temperature and the humidity start dropping. Winter is coming, after all.
Note: The prices below reflects the retailer's listed price at time of publication.
Patchology Flashpatch Rejuvenation Eye Gels, 30 pairs ($60; patchology.com)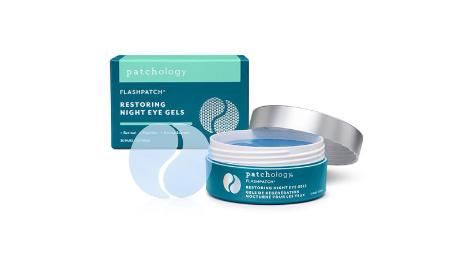 Our eyes often say it all during the winter. They tend to look puffier or fatigued and are prone to dryness. But it doesn't have to be that way. Take Patchology's Flashpatch Eye Gels, for example. These ultra-hydrating gels marry the benefits of caffeine and collagen, resulting in noticeably brighter and more moisturized under-eyes. When our team tested the product, we noticed a more awake and revitalized complexion in just five minutes. Overall, we found it to be a less oily and more effective option than typical under-eye creams. So if winter weather has got you looking down, these patches are an easy pick-me-up.